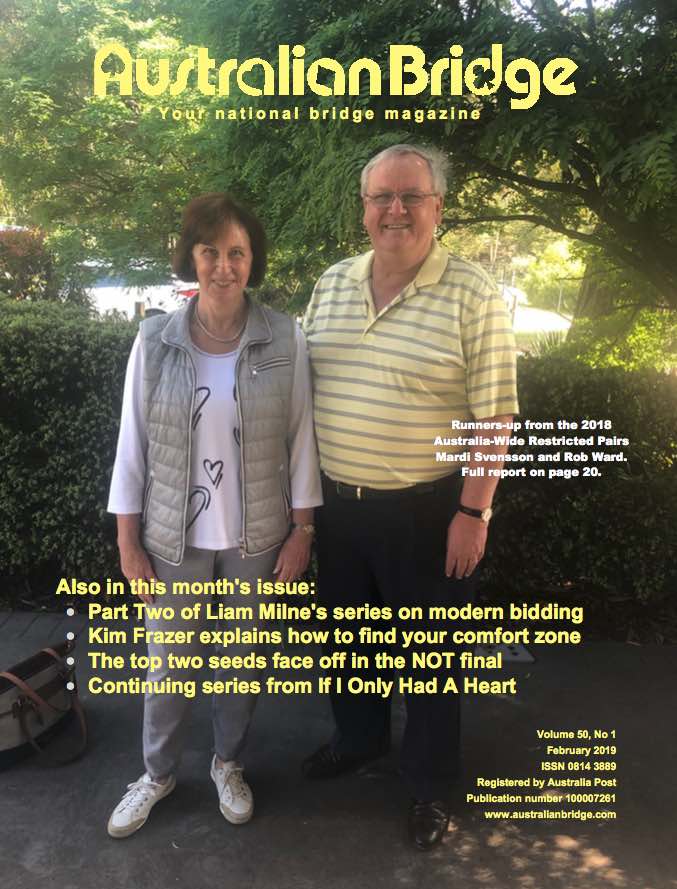 Welcome to the February issue of Australian Bridge magazine. This month we have part two of Liam Milne's series on modern bidding in the USA, a report on Leibowitz's 2nd consecutive win in the NOT, and a photo-report on the Australia-Wide Restricted Pairs.
There are also regular columns from David Bird, Kim Frazer, Tim Bourke and Andrew Robson.
Not a subscriber? Click
here
to sign up now.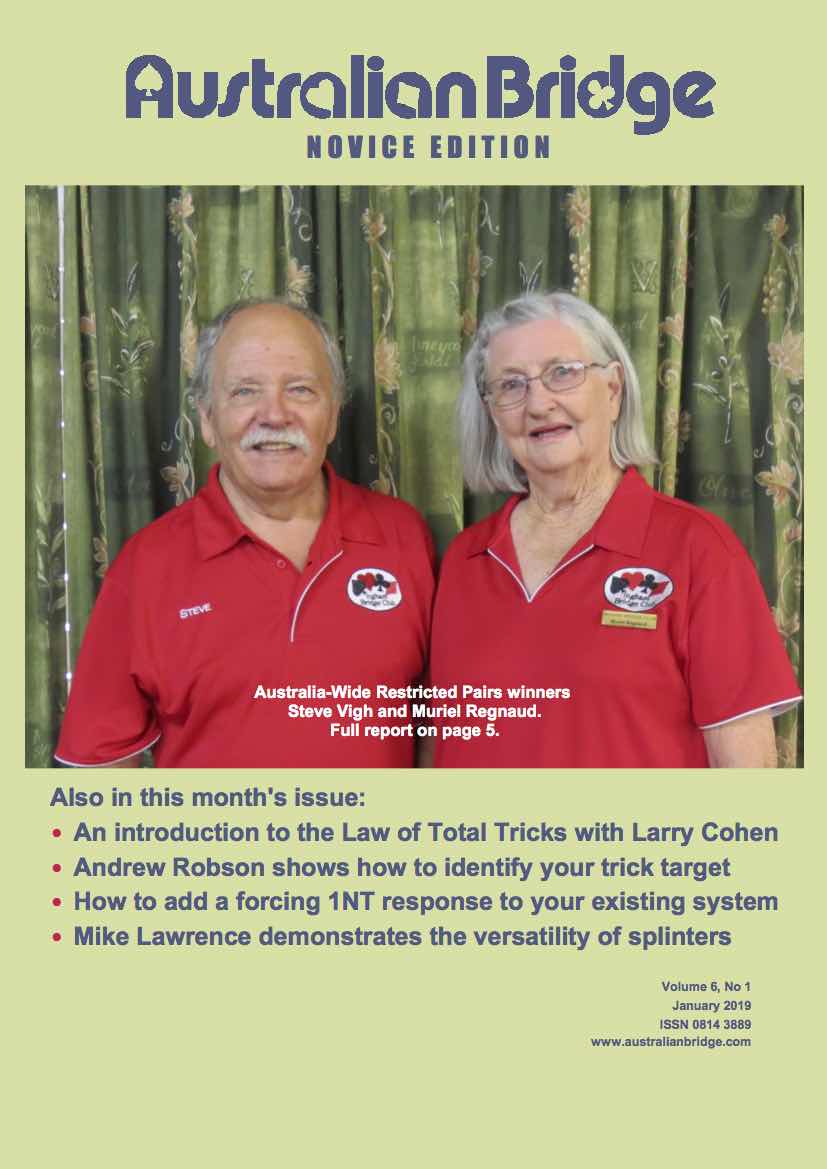 NOVICE EDITION
For less experienced players, maybe you'd prefer our new Novice magazine. The Novice edition is an ONLINE magazine. Existing novice subscribers log in
here
, or click
here
to subscribe now.