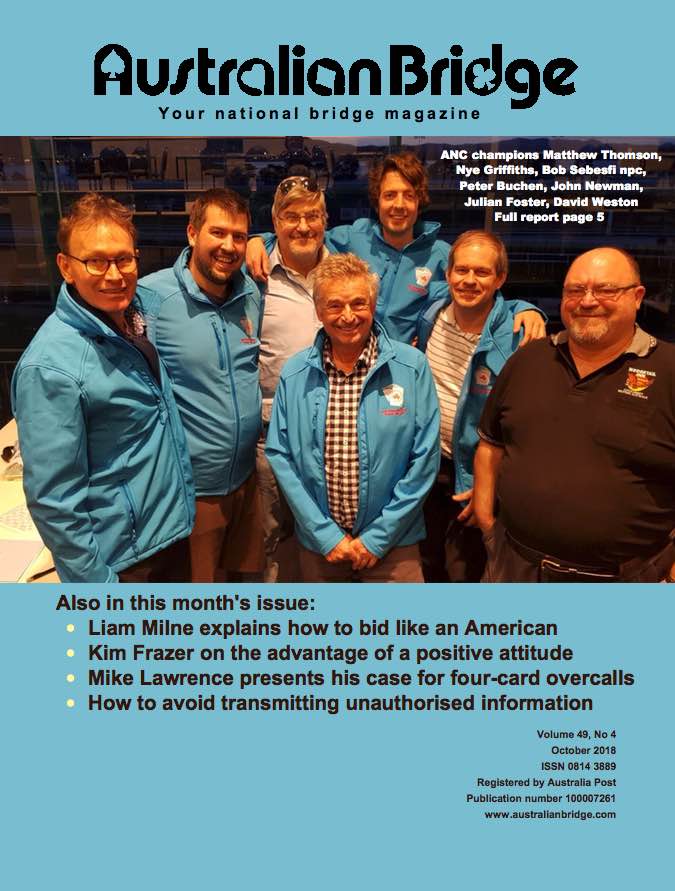 Welcome to the October issue of Australian Bridge magazine. This month is the beginning of a new series by Liam Milne, looking at the most valuable conventions used by the top USA players. Julian Foster reports on NSW's narrow win in the ANC, and Mike Lawrence gives us the definitive word on four-card overcalls.
There are also regular columns from David Bird, Larry Cohen, Tim Bourke and Andrew Robson.
Not a subscriber? Click
here
to sign up now.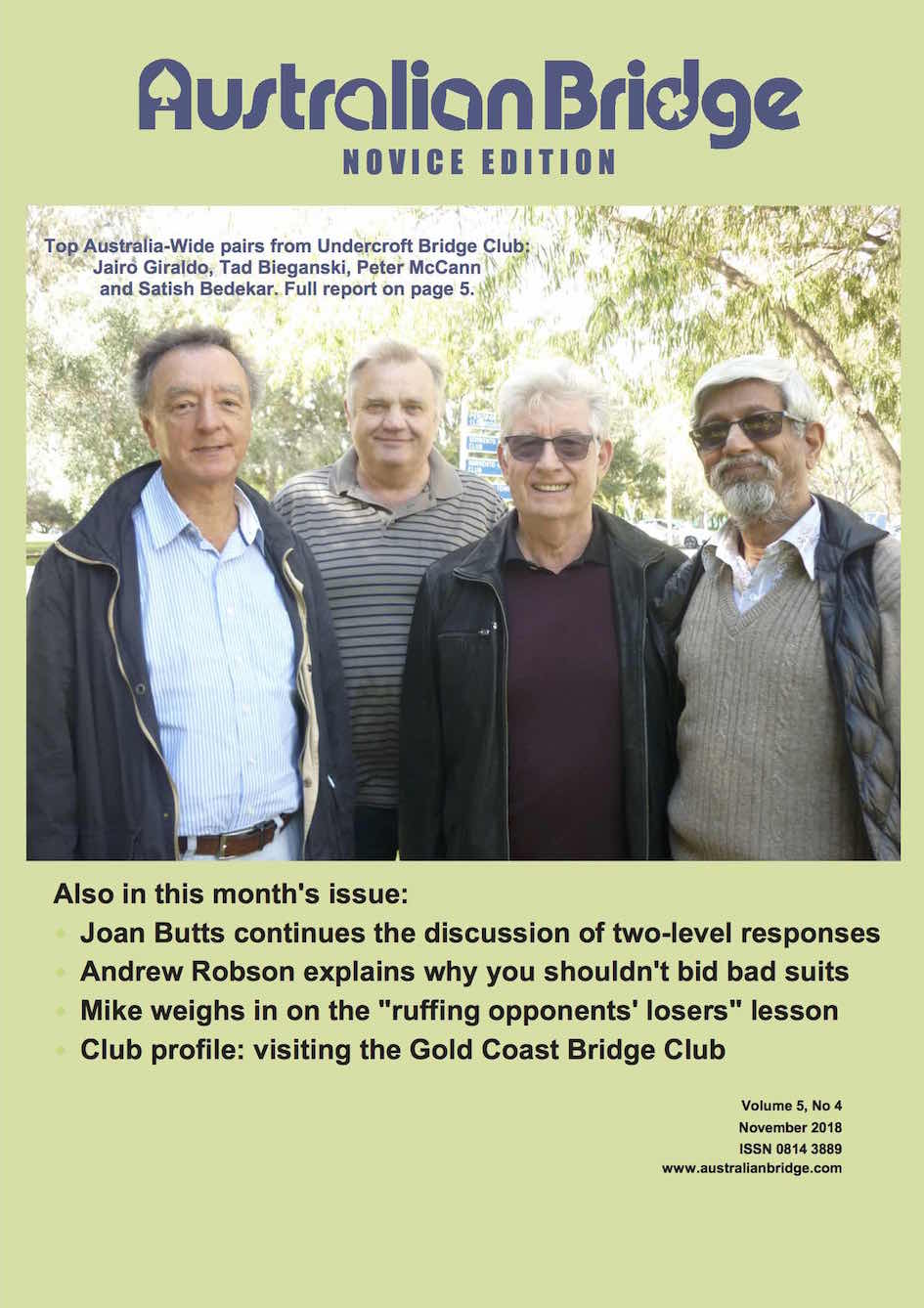 NOVICE EDITION
For less experienced players, maybe you'd prefer our new Novice magazine. The Novice edition is an ONLINE magazine. Existing novice subscribers log in
here
, or click
here
to subscribe now.