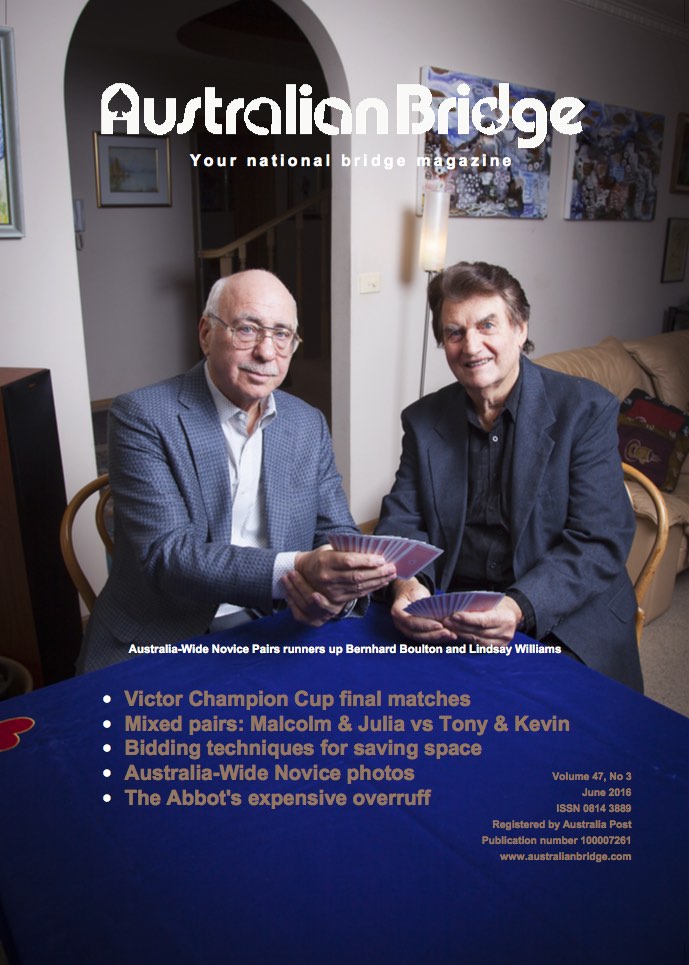 Welcome to the June issue of Australian Bridge magazine. This month we have event reports from the VCC and AWNP, a new fictional article which all Australians will find familiar, and system suggestions to make the best use of your bidding space.
There are also regular columns from David Bird, Larry Cohen, Tim Bourke and Boye Brogeland.
Not a subscriber? Click
here
to sign up now.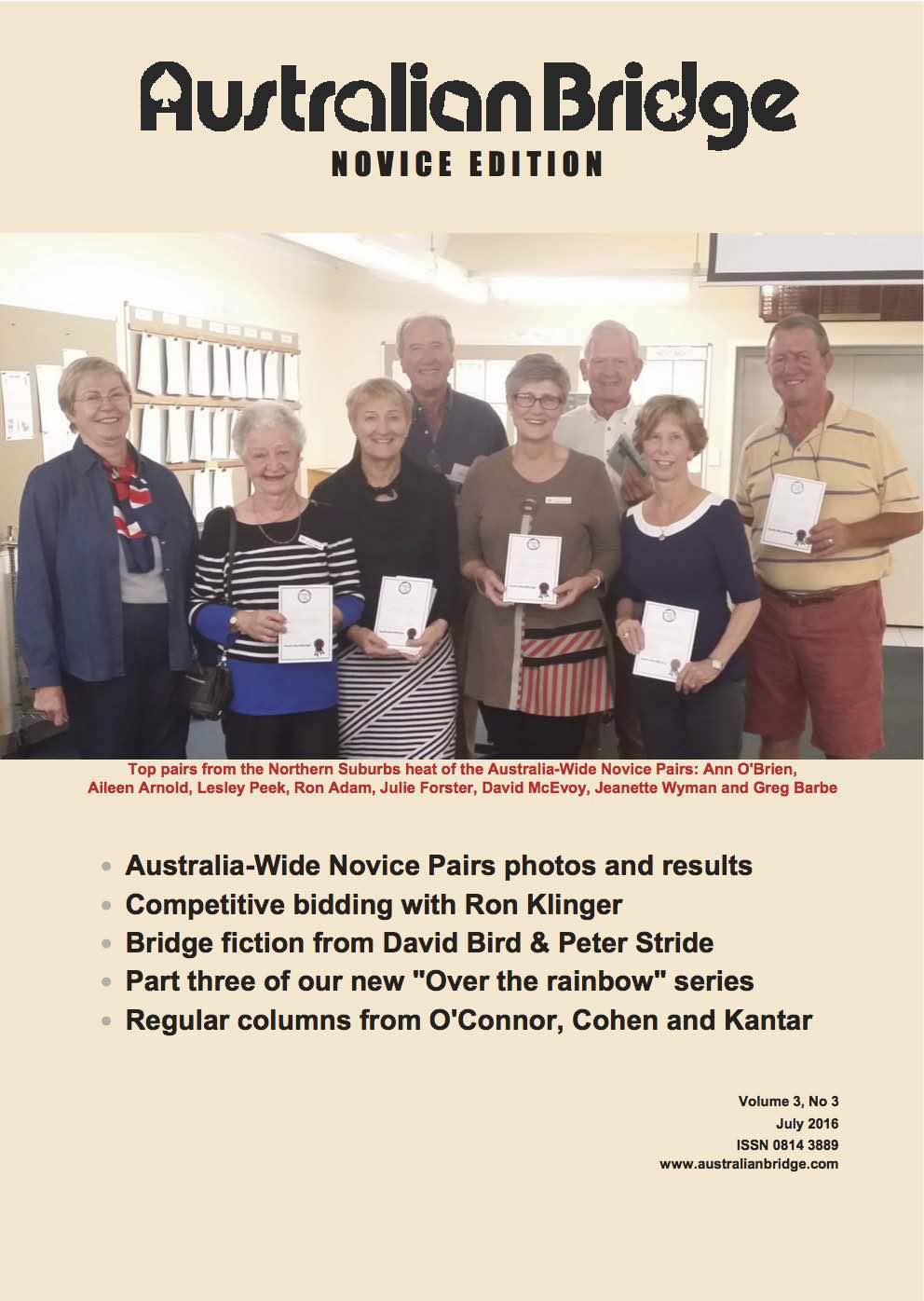 NOVICE EDITION
For less experienced players, maybe you'd prefer our new Novice magazine. The Novice edition is an ONLINE magazine. Existing novice subscribers log in
here
, or click
here
to subscribe now.